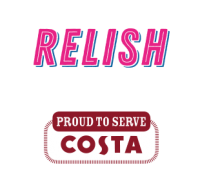 HIGHER / FURTHER EDUCATION
We recognise the importance of an innovative and contemporary catering offer. Our approach incorporates the very best of the High Street, which our customers demand as part of their educational experience.
Hutchison Catering's ongoing commitment to innovation fuels offers such as international street food concepts, on-trend menus that evolve to meet consumer demands and a dedicated Student App offering deals, discounts and a range of purchasing benefits.
We love coffee and can offer real coffee shop culture, be that national high street brand installs or bespoke regional tie-ups.
We are also committed to sustainable practices and see this very much as a journey rather than a final destination and one where we will continue to pursue social, environmental and ethical ways of doing business.
To this end, we source our produce locally and seasonally wherever possible, which not only provides the freshest ingredients but also supports the local economy and strengthens community links whilst reducing environmental impact.